After a year-long wait, the Leadership Greater Nashua (LGN) class of 2020 finally got to celebrate the completion of the LGN program. The class, Mayor Jim Donchess, local officials, guests, and other members of the Chamber community gathered at Holman Stadium, before the Silver Knights' first game of the year.
The class alongside Chamber President & CEO Wendy Hunt and Board Chair Brian Law headed down to the field to recognize the graduates and give them the certification of completion.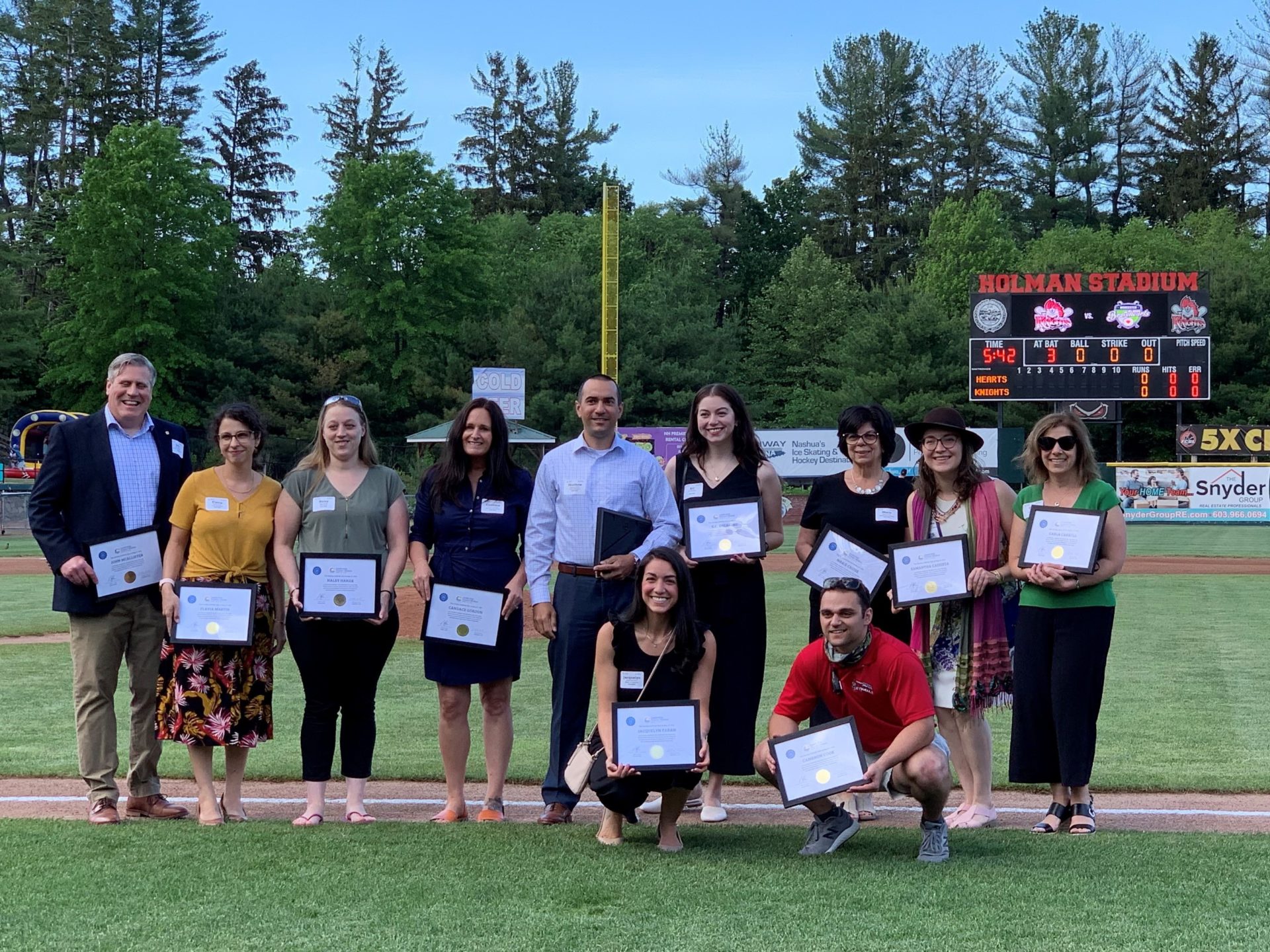 The class of 2020 marks the 25th class of Leadership Greater Nashua. Congratulations to the class of 2020:
Carla Carrol – Amphenol TCS
Samantha Cassista – United Way of Greater Nashua
Cameron Cook – Nashua Silver Nights
Marie Cruise – BHHS-Verani Realty
K.C. DeCastro – Humane Society for Greater Nashua
Matthew DiFava – Nashua Police Department
Jacquelyn DiFava – Merril Lynch
David Faxon – J. Lawrence Hall Company
Candace Gordon – Marguerite's Place
Haley Hanak – NBT Bank
Flavia Martin – Nashua Public Health Department
John McAllister – Nashua Fire Department
Following the on-field ceremony where the Silver Knights also received the Championship ring from last season, the graduates and guests headed to the luxury boxes to enjoy dinner, cake and great baseball! Thank you to the Silver Knights for making this celebration a memorable one for our grads!